Written by Michael Rebmann on May 22, 2013 – 2:02 pm -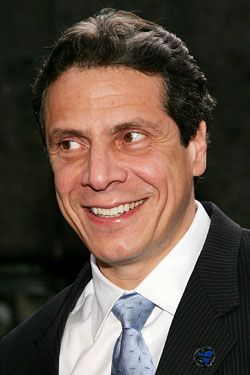 Cuomo's latest scheme to make New York State appear to be business friendly is an act of desperation and insanity.
Dubbed "Tax-Free NY," the plan would allow new businesses that locate on or around SUNY campuses to operate without paying income, sales, property or business taxes….Employees for businesses that open in the no-tax zones would also be exempt from income taxes.
This absurd effort will put a further strain on businesses already operating in the state by putting them at a competitive disadvantage, possibly driving them into the ground or another state.  The tax base will further erode and the burden will shift to the dwindling numbers, people and businesses, that are left.
Posted in
Economy
,
New York
|
4 Comments »
4 Comments to "Andrew Cuomo Must Be Insane!"
Leave a Comment